Article Index
Home
Article #10.1: Mono / Stereo Buffer Amp
copyright ©1999 Paul Blitz
Introduction
Read articles 2 and 10 for info on how these buffer circuits work!

This version is a stereo in, with 2 x Stereo ouputs and 2 x Mono outputs. If you need more than that, just keep adding copies of the relevant bits!
Block Diagram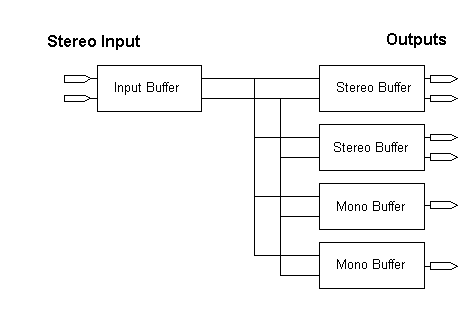 Let me download the circuit details!
Circuit in GIF format (12k)
(plb, rev 1, Jan 2001)